Having friends around during the weeknights is a delight, but having to work, it is good to be able to make a quick dinner.
It could take you less than one hour to make this delicious dinner party menu! 
Here is the menu
· Iggy's bread with balsamic and greek olive oil
· Seafood marinara
· Couscous
· Caulini Salad
Perfect Couscous 
https://www.onceuponachef.com/recipes/couscous.html
Seafood Marinara 
Buy 500 gr seafood mix from coles
Mix with one bottle with Sacla tomato sauce ( from coles )
Cut garlic – 3 cloves
Olive oil – dash
Chop parsley finely and add to the mix
Add half a container of cherry tomatoes
Top with thyme when you serve
Bake 180 degrees in the oven for 30-45 mins
Dressing – double the ingredients 
1. ½ small garlic clove, minced
2. 1tsp Dijon mustard
3. 1Tbsp white wine vinegar
4. 2Tbsp olive oil
5. a pinch of sea salt flakes
6. black pepper
Caulini Salad
Mixed leaves combine with steamed caulini
Top with dressing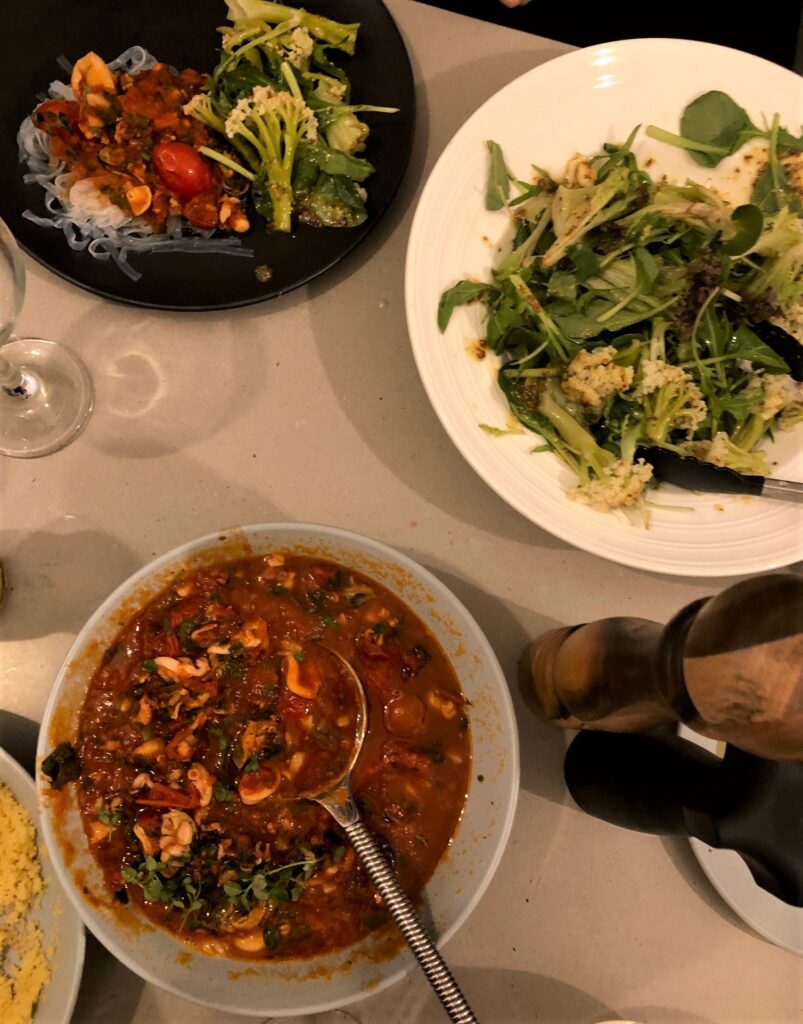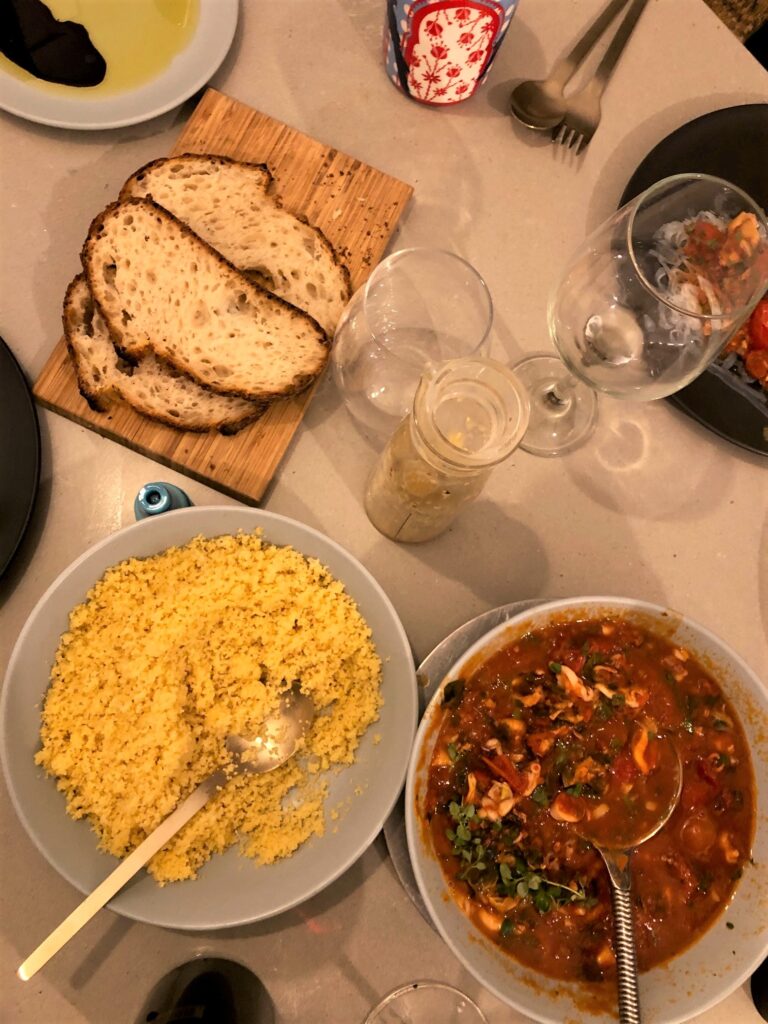 Hope you have a great party!!