Our Philosophy
Our philosophy is "treat disease as naturally as possible to build a strong immune system".
What is Shonishin?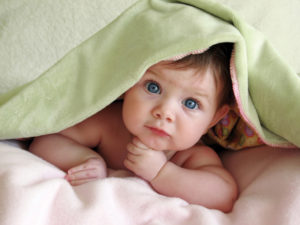 Shonishin or "Children's Meridian" Therapy is a unique Japanese form of paediatric treatment employing very delicate techniques. It is used to treat children of all ages from newborns to toddlers and up.
The approach primarily emphasizes using special techniques to treat the meridians, channels and acupressure points to bring about change and engender health and wellness. Our treatments take approximately 20 minutes.
We've had a lot of success with children's illness and they often improve with just a few treatments
If your child has a cough that won't stop or chronic ear infections, or any other health problem, we can help them (see list of other health issues that we take special interest in in undermentioned).
Assistance in conditions such as: constipation , hyperactivity, colds and flu, bed-wetting, night terrors, weak constitutions, asthma, fever, immunization side-effects, ear infections, eczema and allergy sensitivities.
STOP THE PRESS:
  Babies under 12 months – NO CHARGE!
Please watch the video on the right.
I am treating a child in Bali, Ubud at a non-profit organization aimed at promoting natural labor. They have a free women and children's clinic available to the locals.
Here is a list of symptoms we can help with:
Abdominal pain
Asthma
Appetite Loss
Bed wetting
Constipation
Cough
Diarrhea
Ear infections
Eczema
Fever
Food Allergies
Hay Fever
Runny Nose
Sleep Problems
Tonsillitis
Disclaimer: Kindly note that results for clients may vary. The work I do is never in isolation; it is always a team effort which includes that clients work on their lifestyle choices, along with my treatment.