Massage Therapists
Remedial Massage and Shiatsu
Ross Doherty
Dip. Shiatsu Massage, Dip. Nutrition, Dip. Yoga
Ph: 0416 308 583
"The aim of my massage is to create healing through skilled and caring massage. I use Remedial, Shiatsu, Acupressure, Reflexology, Trigger Point and Soft Tissue techniques to restore movement and life to your body. Nutrition and yoga to enhance healing."
Stand Taller Feel Better
Shiatsu Massage has the benefits of a massage while incorporating traditional Chinese Medicine. A massage that works Meridians (energy pathways) to remove blockages, will allow the free flow of energy or movement to any area in the body. With freer movement there is less tension and muscle tightness causes you distress. 
This treatment is performed using fingers, palms and elbows to support the body's natural energy flow.
Remedial and Deep Tissue are great massages for relaxation and working specific muscles or areas in the body. This compliments other treatments that you may be having such as Physiotherapy or Osteopathic.
Lymphatic Drainage Massages are great idea for anyone who is detoxing as they move lymph through the body to be eliminated
Twenty years ago I started yoga and knew from that first class that I would be doing yoga all my life. I use yoga stretches to remove blockages and improve posture, to use your body correctly is an aim we should all strive for.
As we are what we eat, Nutrition is of great benefit to us. To get the balance right requires a comprehensive understanding of food,
WITH A COMBINATION OF MASSAGE, NUTRITION AND YOGA, ROSS HAS A THOROUGH KNOWLEDGE OF THE BODY
Health Fund Rebates for most health funds
Ross is available 7 days at Eastern Therapies Bondi Junction
Ph: 0416 308 583
Website: massageatbondijunction.com.au/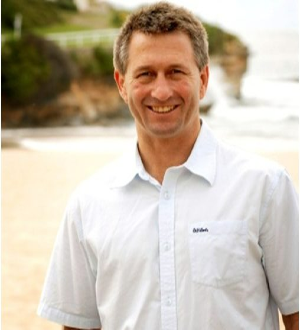 Ross Doherty
Dip. Shiatsu Massage, Dip. Nutrition, Dip. Yoga