Winter is the time for slow-cooked fruits!
The cinnamon and cloves warm your digestion and assist your body to circulate better in winter, and this syrup with the quince is just lovely!
As always, I have changed the recipe.
I did not have orange, so I used mandarin instead of grated the zest and juiced it.
I used white wine vinegar instead of verjuice. I also used half the amount of sugar I added water to cover the quince.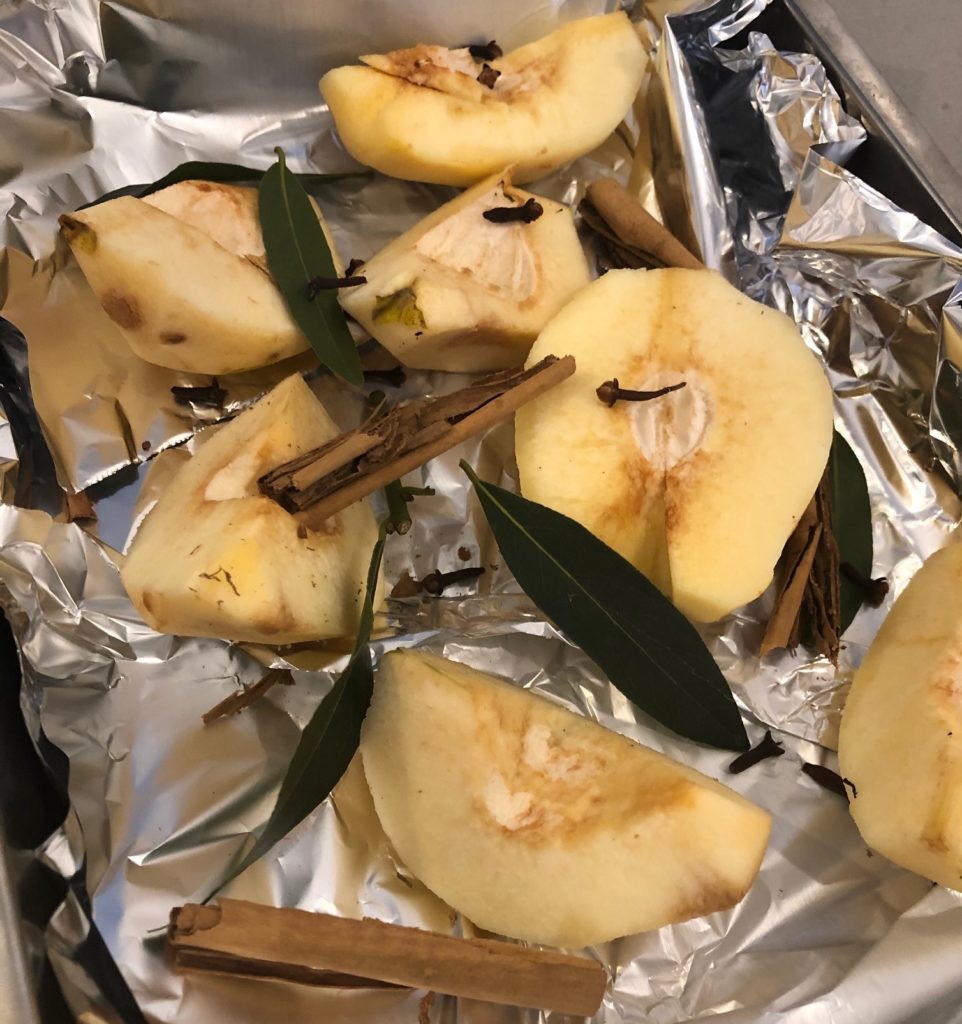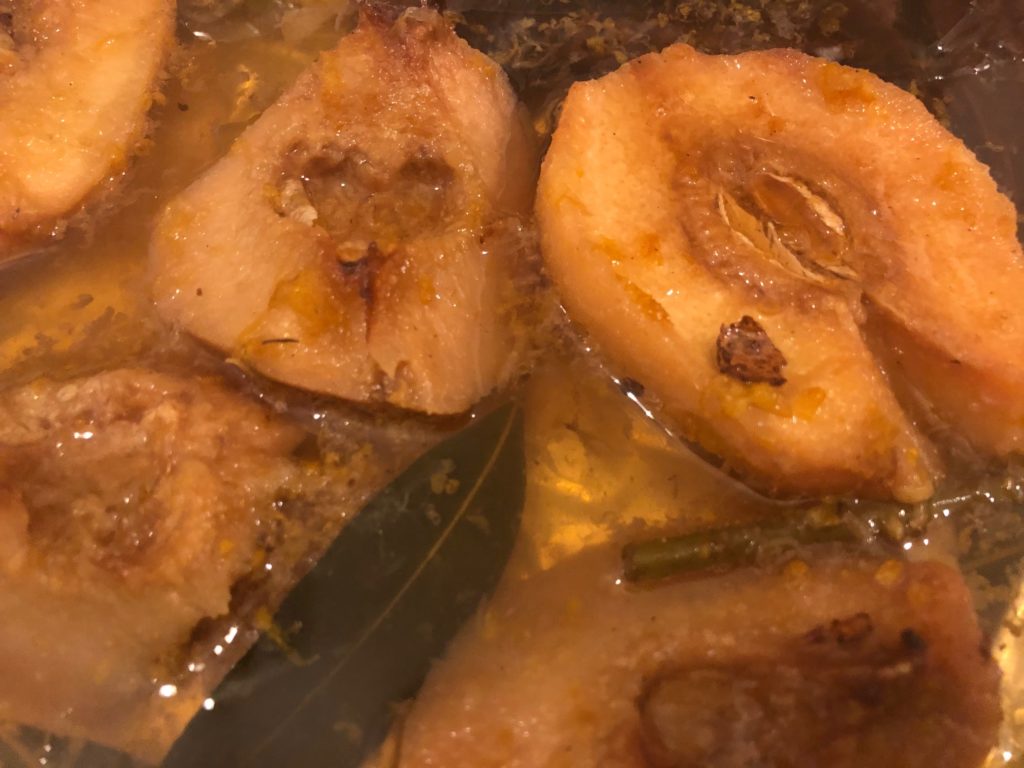 See recipe details here: donnahay.com.au/recipes/roasted-quince