To assist you to make your soups so much tastier, I regularly make chicken stock.
I put it into the slow cooker for 10 hours using 1.5 kg of chicken feet, chopped up celery and leaves, 2 onions, ginger and garlic.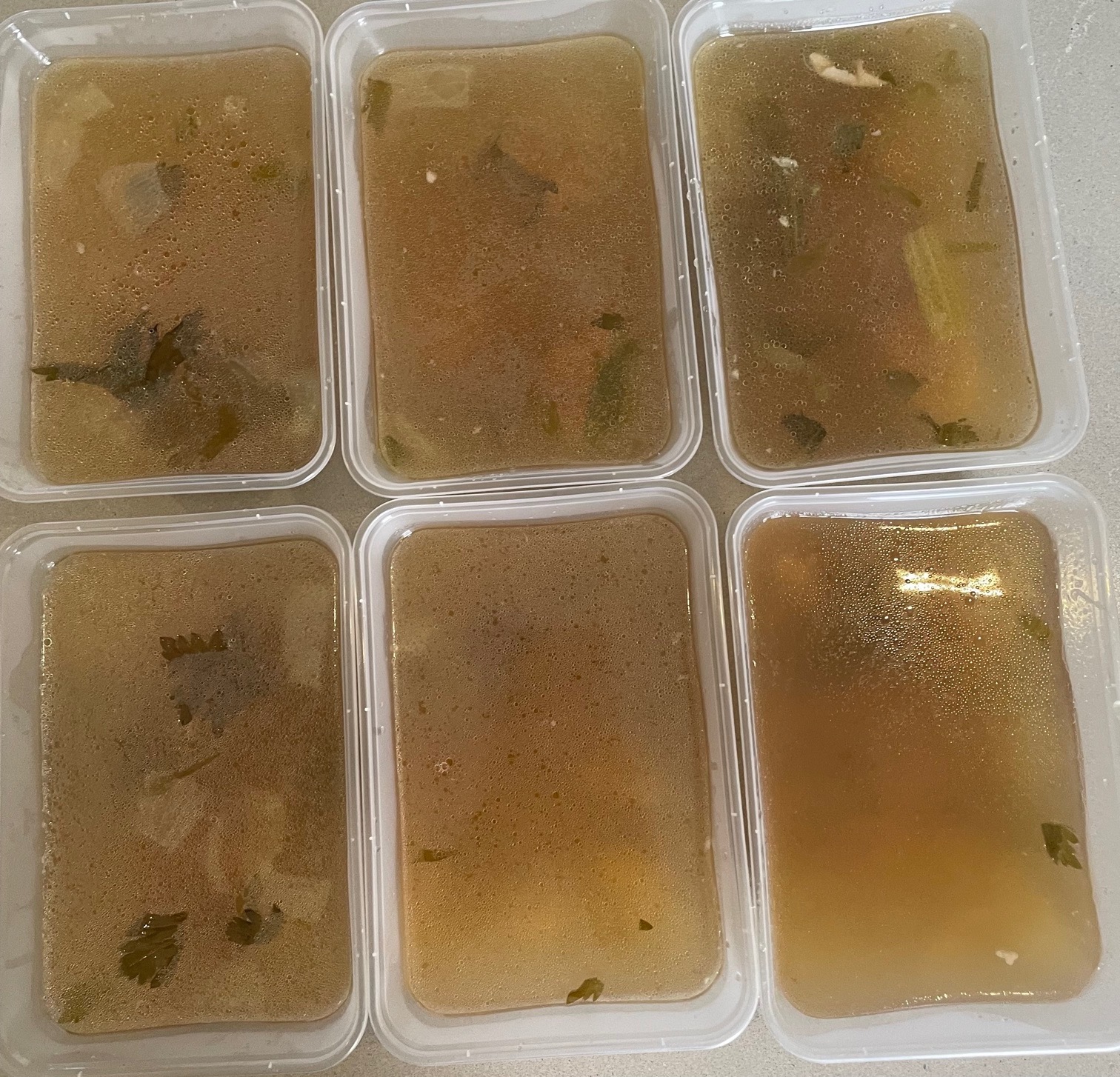 I freeze 6 containers once it's cooled. You can use it to enhance flavours in your sauces and soups.
Enjoy!