This recipe from Cornersmith can make a variety of pickles. 
I made these as gifts for family and friends, but they are perfect gift for all occasions. 
If you have some time in your break, try it and let me know what you think!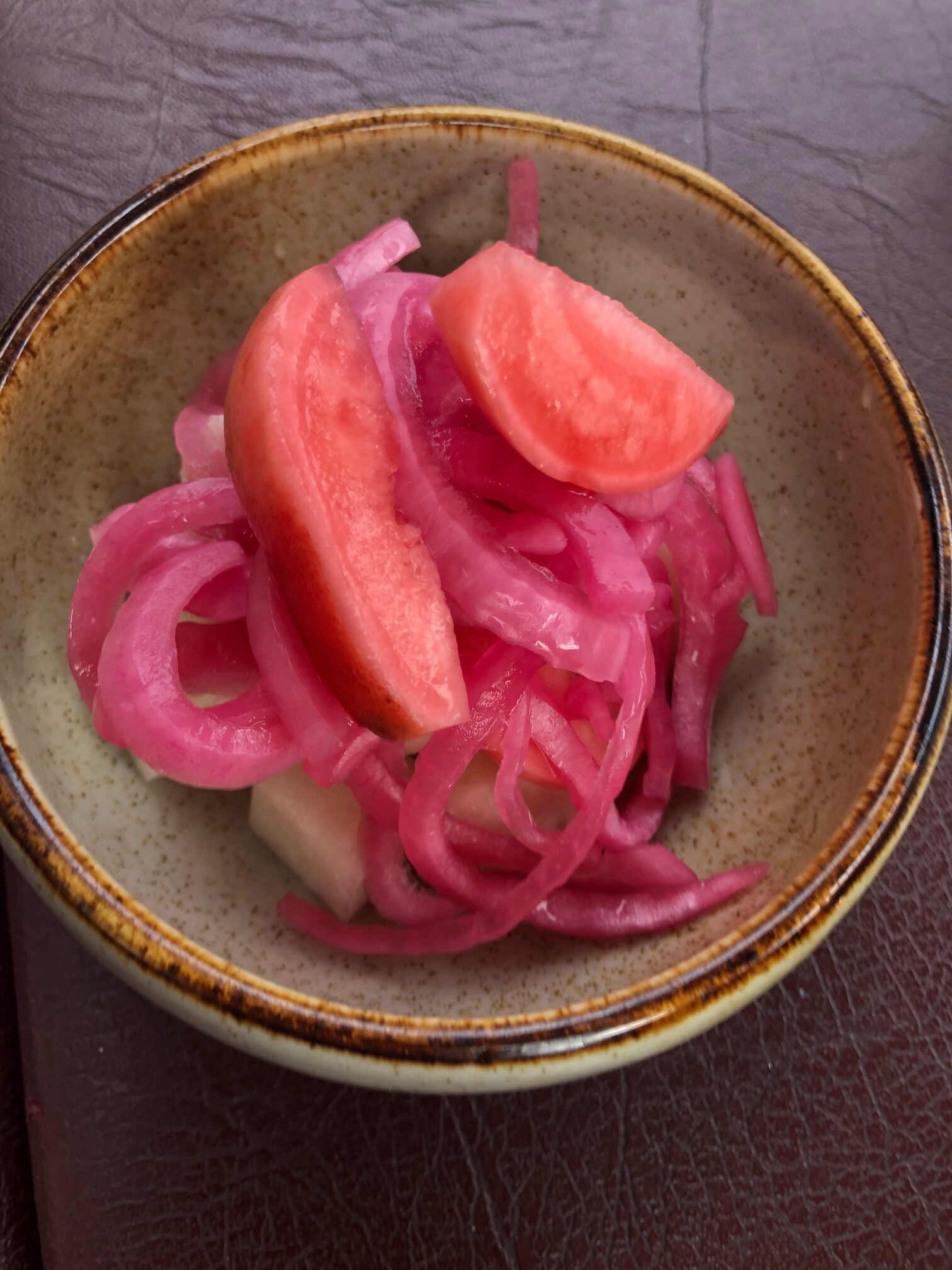 Cucumber pickle
Makes approximately 6 x 375ml jars
——————————————————-
2kg small firm cucumbers
2 x medium brown onions
3 teaspoons mustard seeds
2 – 3 teaspoons dill seeds
2 – 3 teaspoons fennel seeds
2 tablespoons pure salt
Brine 
2 cups of water
4 cups white wine vinegar
¾ cup castor sugar
(can use everything)
Method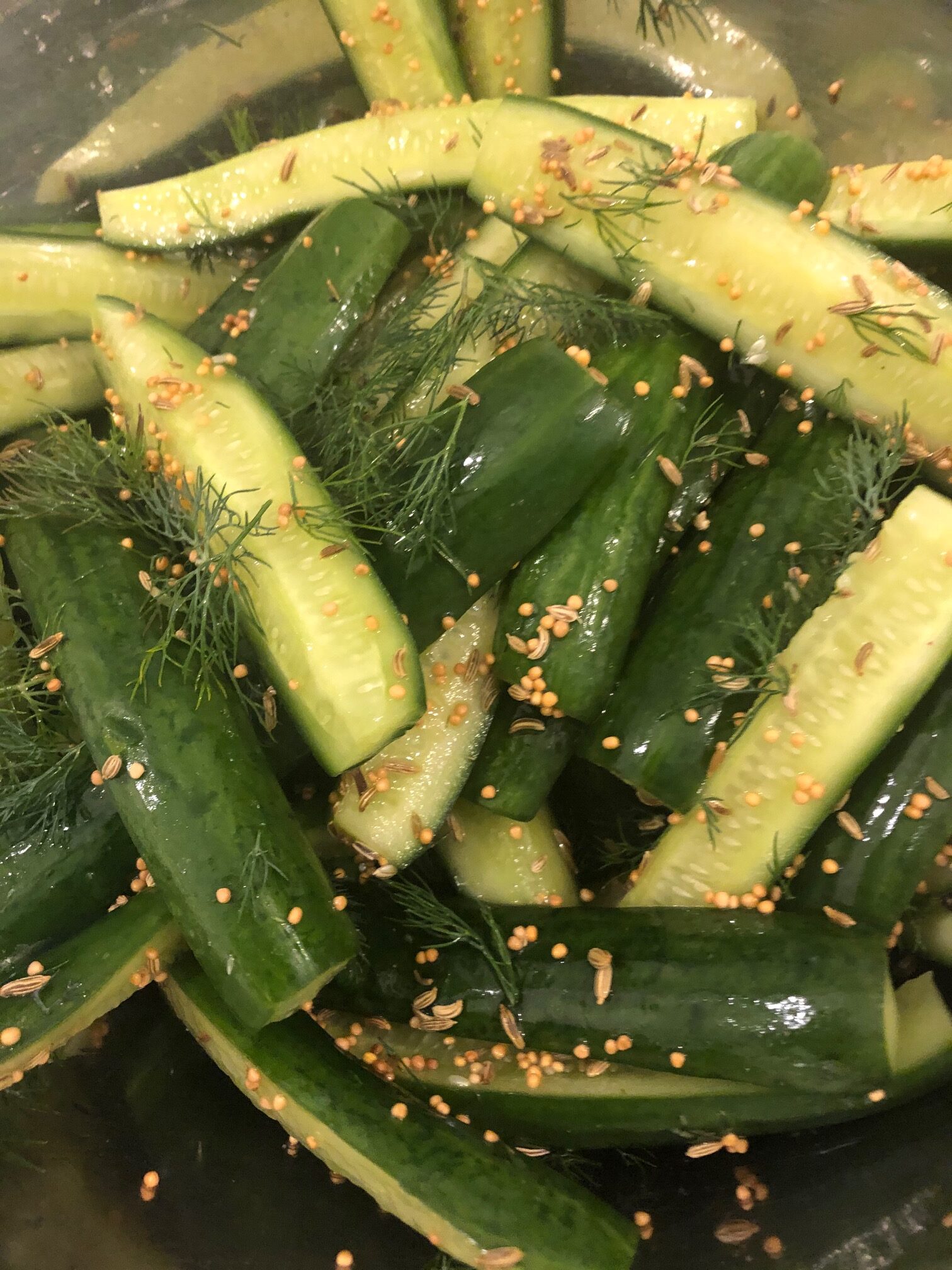 To sterilize your jars: put your jars and lids in soapy hot water and a good rinse or put them through the dishwasher. Put jars into a low oven (110 degrees) for 15 minutes. Boil the lids for 5 minutes in a small saucepan, then let air dry.
Thinly slice cucumbers into 20c piece rounds and onions into thin strips and put into a bowl. Mix with your hands, then add the salt and mix again. Pour into a colander and let sit for at least an hour or overnight to draw moisture out drain off excess liquid and discard.
Sprinkle the vegetable mixture with spices and mix well to disperse evenly.
Make your brine by combining vinegar, water and sugar in a saucepan over low heat. Stir to dissolve the sugar. Increase heat and bring to simmering point, then turn off the heat.
With small tongs or clean hands carefully pack the vegetables into the cooled sterilized jars. Pour over hot brine until the vegetables are covered. Remove air bubbles with chopstick or butter knife. Wipe the rim of the pot and seal.
If you are happy to keep pickles in the fridge, let jars entirely cool and store in the fridge for up to 2 months. Or heat process for 15 minutes and then store in a cool dark place for up to 2 years. Once opened store in the fridge and use within 6 months.
Credits: instagram@cornersmith
#cornersmithhomemade
Cornersmith.com.au