Ingredients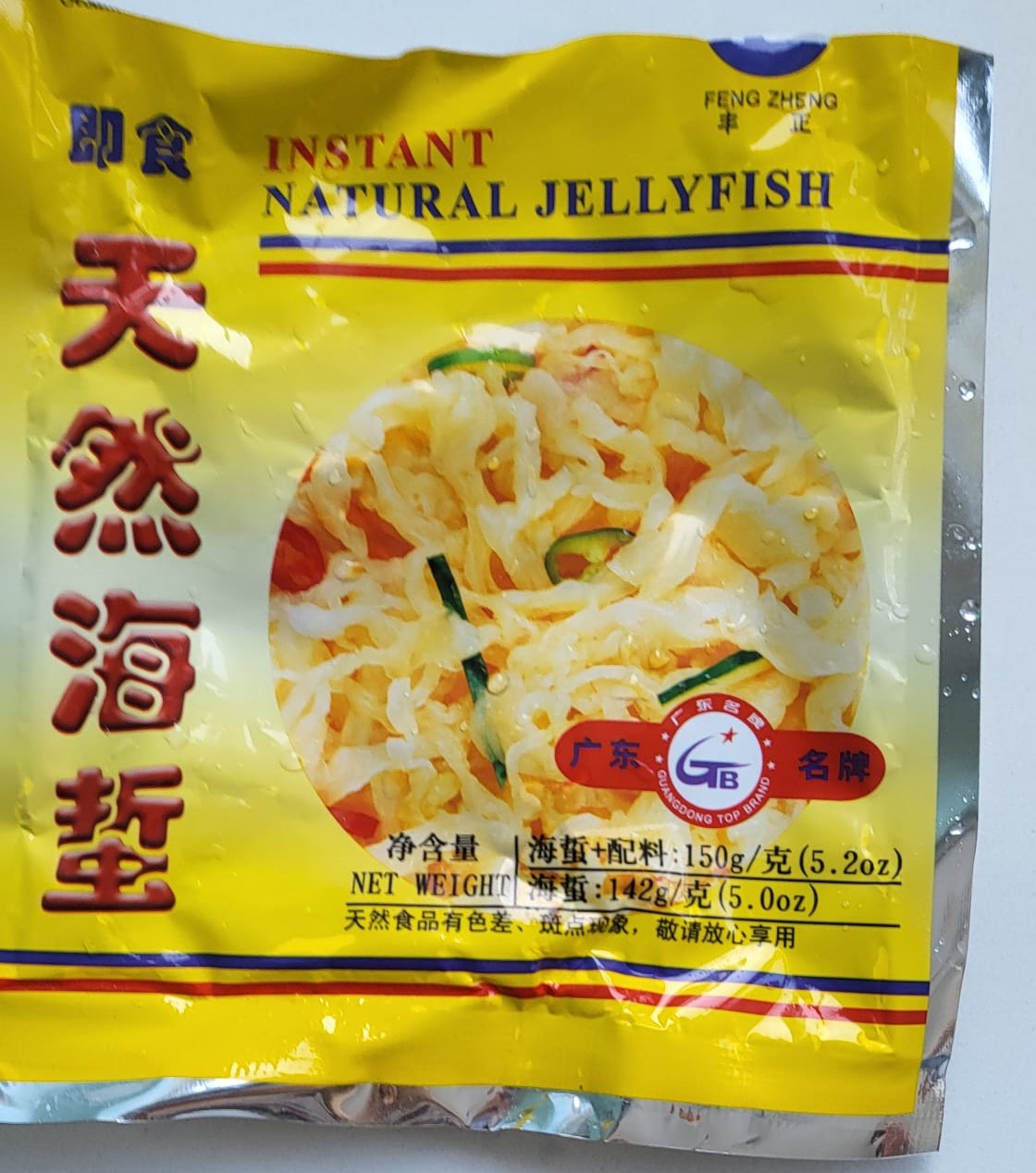 Coriander- chopped
Cucumber-cut into matchsticks
Jelly fish 2 packets from Thai Kee supermarket or Asian grocery store
Black fungus also from an Asian grocery store, soak in cold water for 30 mins
For the sauce:
Mirin
Sesame oil
Chinese dark Vinegar ( the one that is served with dumplings)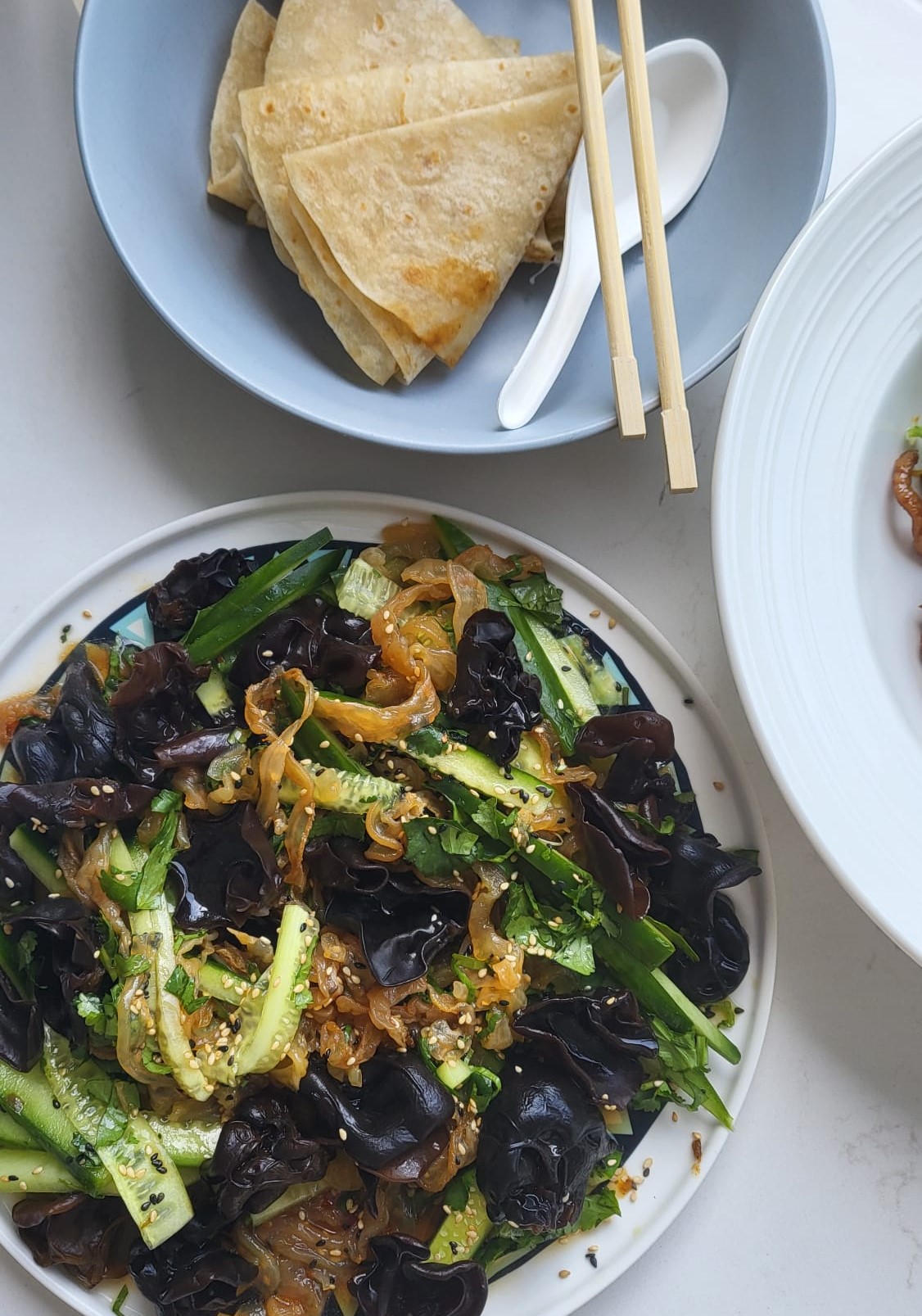 Salt
Chop cucumber and coriander. Mix together with the jelly fish from a packet
Sprinkle with black and white sesame seeds
Mix the ingredients in the sauce in equal amounts
Salt to taste
Add the 3 packets of flavours that come with the jelly fish to the sauce
Pour over the salad and you have a quick tasty smashing Asian salad. The black fungus is really for blood circulation.