I make at least one pot of soup every week.  My mother has always done the same, and I have grown up with this soup.
You may substitute pork with any meat on the bone.
Ingredients:
1kg pork neck with the bone ( purchased at a Chinese butcher; rinse and wash before use)
2 carrots chopped
Lotus root – frozen from the Chinese supermarket
Corn cob x 4 ( you can cut some of the corn off the cob and also throw in the cob)
4x small potatoes
2 handfuls of goji berries ( this will darken and sweeten the soup. This Chinese herb helps build the blood and is great for the eyes)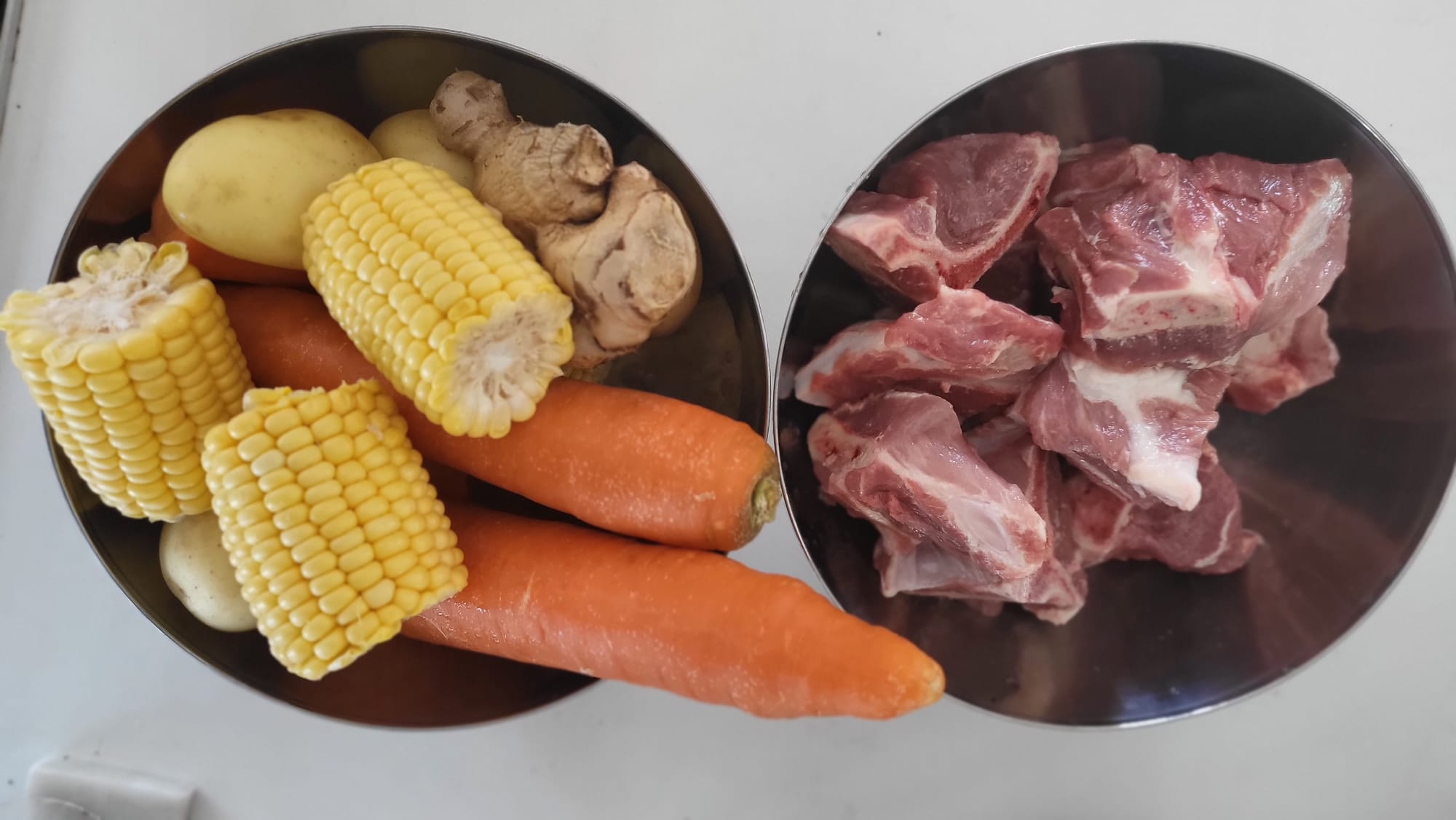 Instructions:
Place all ingredients into an automatic pressure cooker, one like Breville, and cover the ingredients with water.
Place on pressure cook for 30 mins.
Another variation to this soup:
Bring to the boil carrots, corn cobbs, ginger and pork neck bone.
Add Salt.
When boiled, add 1 bunch of watercress.
Simmer for one hour.
This is a very detoxifying soup version of the soup.