These are some suggestions on how to organize a picnic:
Beetroot dip
Fresh carrot and celery
Saukraut and apple
Pickled cucumbers
Sicilian olives
Truffle pecorino
Avocado
Buffalo mozzarella
Invite your best friends <3
Layout your beautiful cushions.
We used La La Land picnic plates.
Velvet cushions from Wallace cotton.
Picnic mat from recycled picnic: https://www.recycledmats.com.au/
Table from Ikea.
Don't forget umbrellas and sunscreen!
Linen tablecloths and fringed napkins from linen house.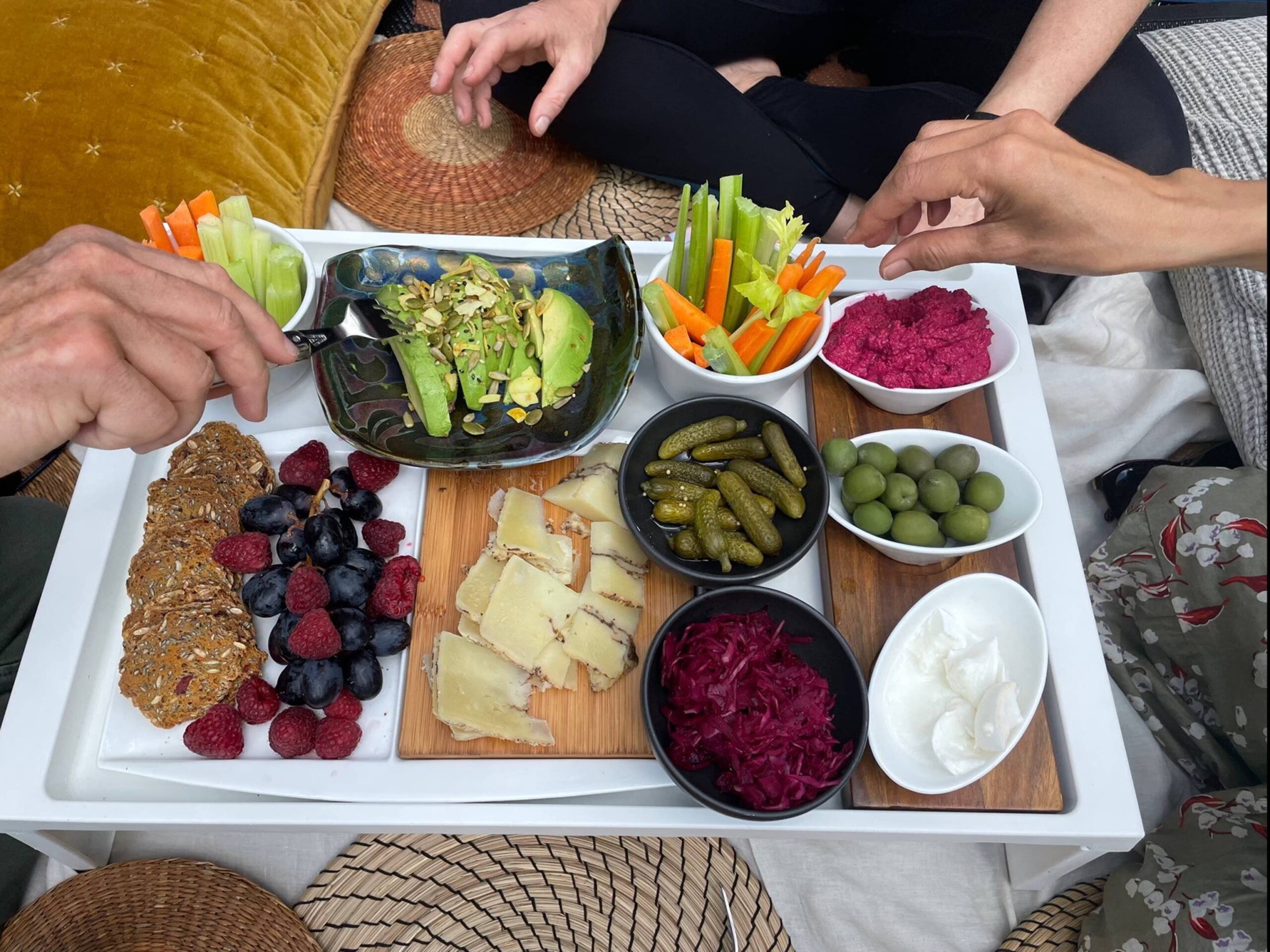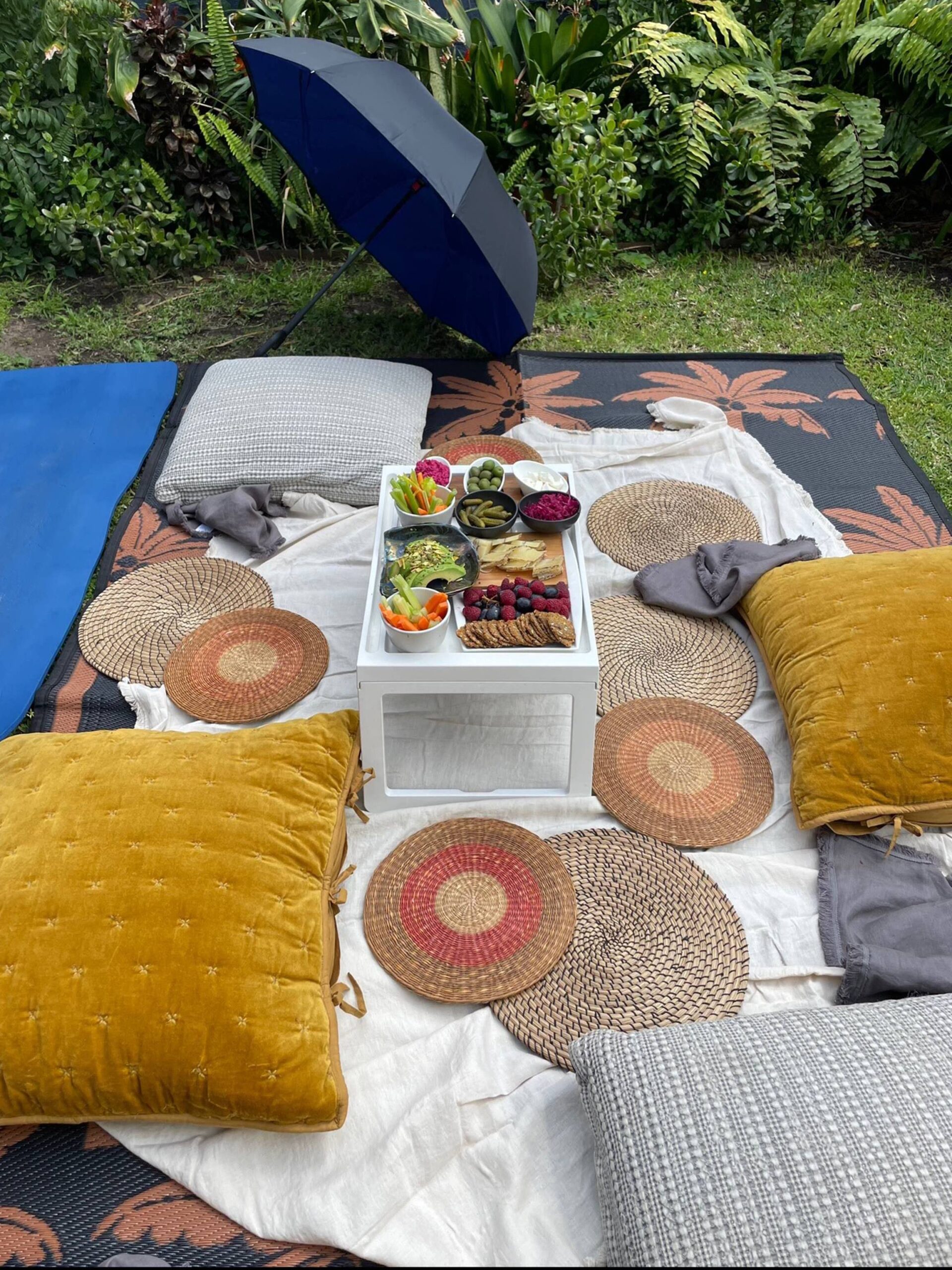 Don't forget to bring the FUN!!!