The heirloom tomato and halloumi salad is a great salad for the festive season.
I had it at a friend's gathering and had to get the recipe!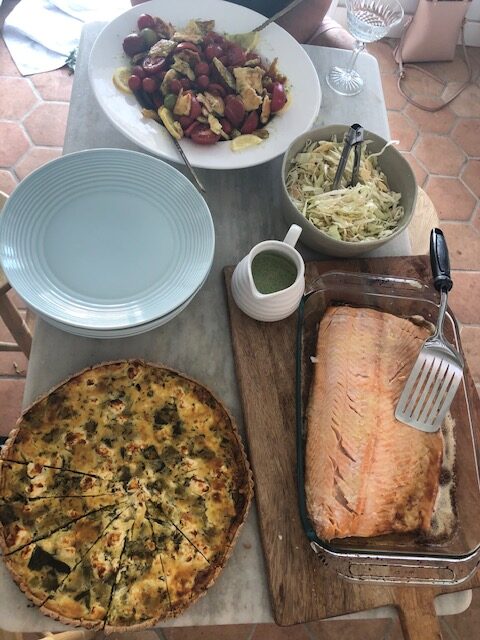 Heirloom tomato & Haloumi salad with parsley pesto
 Prep time: 15 mins. Cooking: 8 minutes. Serves 8-10
4 large heirloom tomatoes, thinly sliced on a mandoline

4 kumatoes, cut into wedges

100g halloumi, cut into 5mm slices

1 lemon, halved, then 1half sliced thinly

Fresh parsley and mint leaves, for garnish
Parsley pesto
8-10 fresh mint leaves

1 cup loosely packed (about 50g) parsley leaves

1 large clove garlic

3 cm piece of fresh ginger

¼ cup (60ml) verjuice

¼ cup (60ml) olive oil
Place all pesto ingredients in a food processor and blitz until smooth. Set aside

Place sliced heirloom tomatoes, kumatoes and cherry tomatoes in a serving bowl. Drizzle a little olive oil; set aside

Lightly oil a frypan set over medium heat. Add halloumi slices and dry until golden on each side. Squeeze juice of half a lemon over halloumi during cooking.

To serve, arrange halloumi and lemon slices in and around tomatoes. Drizzle with a little parsley pesto, scatter fresh herbs over and season with a little sea salt and black pepper.
Enjoy and happy holidays!