First, make this crispy pork then follow this recipe: Crisp Roasted Pork Belly Recipe (Thit Heo Quay) – Viet World Kitchen
Instead of the soy sauce, I substituted it with oyster sauce.
Use olive oil instead of annatto oil
I left out the chili
I did not dip the skin in the boiling water or leave the marinade overnight as  I did not have the time.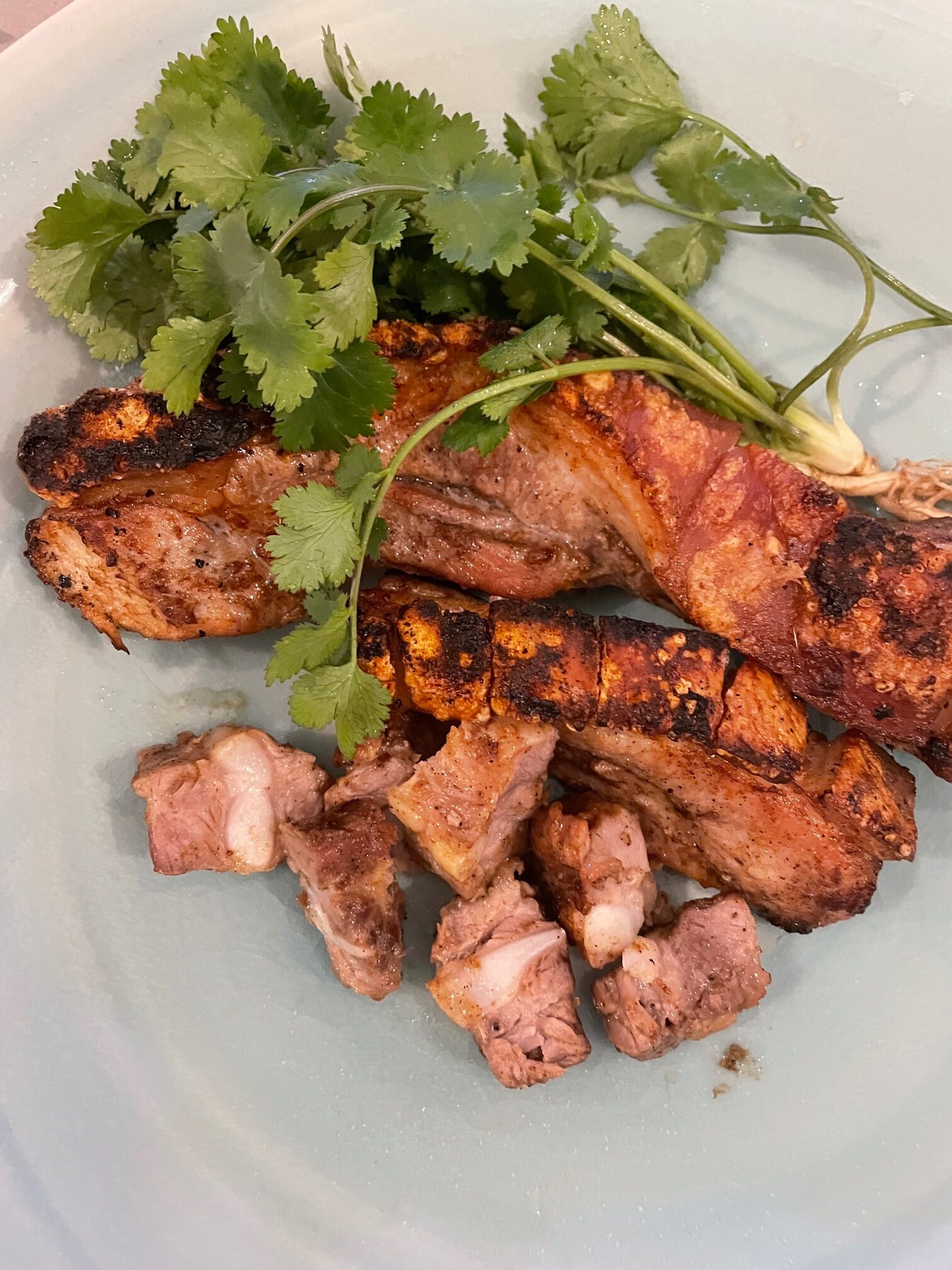 I salted the skin and scoured it
Make the sauce,
250 degrees 20 mins
150 degrees 20 mins
High grill at 200 degrees at 5 -10 mins. ( keep an eye on it so the crackling does not burn )
Pull out when the crackling is crispy
Then use this recipe to stir fry
I used gailan which you can buy at Harris Farm.
Thai Pork Belly Stir-Fried with Garlic and Broccolini Recipe (Pad Kana Moo Krob) – Viet World Kitchen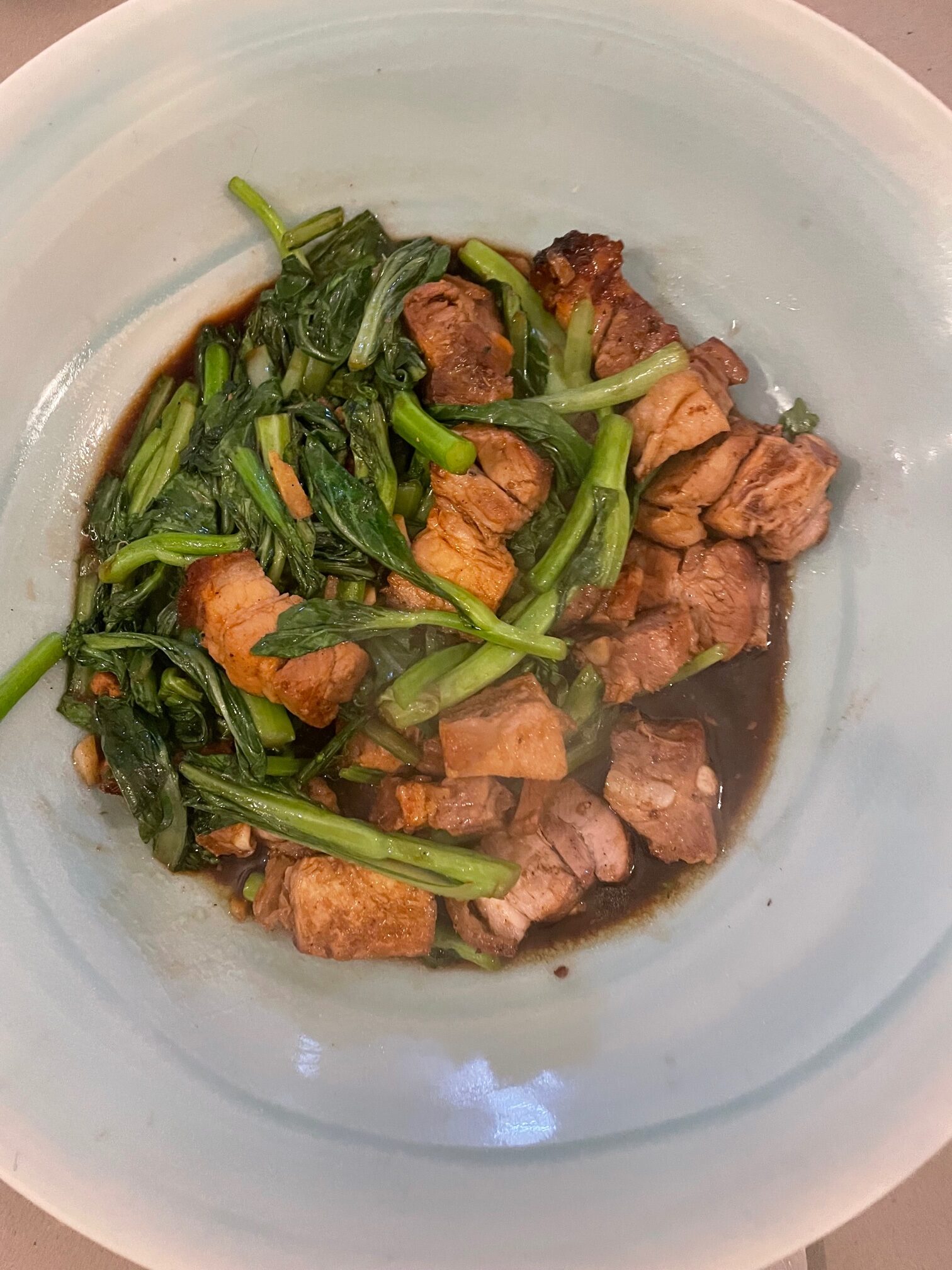 Enjoy!