This dessert can be prepared the day before making your entertaining work a lot easier.
I try and prepare as much as possible the day before when entertaining. I always seem to be short of time and never like to be still doing prep when guest arrive. .
For 8 doughnut size meringue
2 Dessert spoon white vinegar
2 Dessert spoon corn flour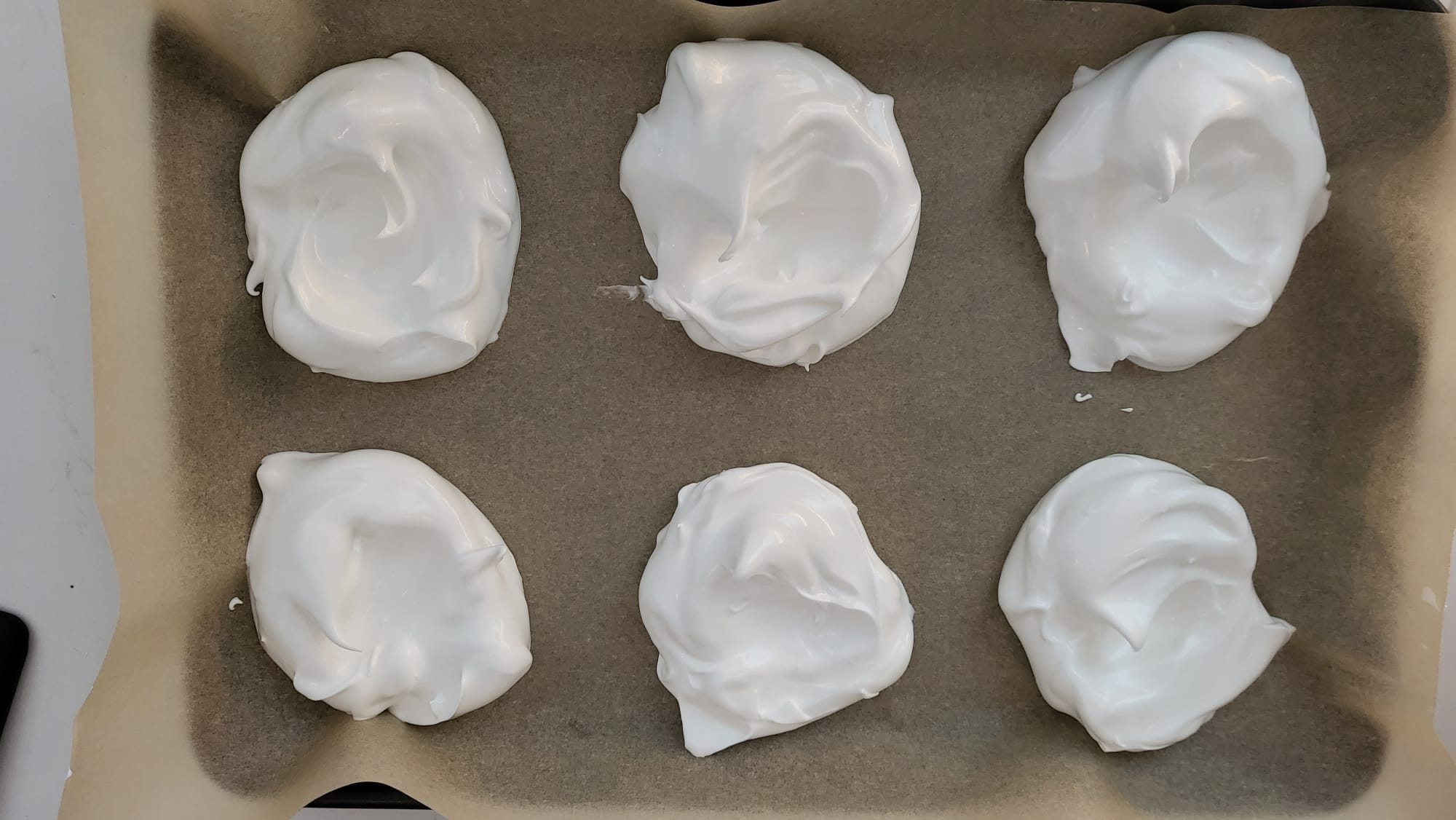 Whip egg whites to soft peaks then slowly add caster sugar and all other ingredients.
Can adjust the caster sugar +|- to achieve a glossy and firm but not too gritty result.
Spoon onto baking paper, well separated, into doughnut shapes, with the centre depressed.
Bake 120C fan for 50-60 minutes until the meringue surface is solid when look lightly tapped. The centre should still be creamy.
Creme anglaise(if desired)
Whip egg yokes till frothy then add 1 level dessert spoon corn flour, one tablespoon of caster sugar and vanilla to taste. Whisk, add in 1 cup milk slowly then on a very low heat or in a double boiler heat till the mixture thickens, whisking continuously.
Adjust sugar to taste and milk to achieve desired consistency. Serve when still warm but not hot.
Normal whipping cream(not double cream)
Berries: half a punnet each of
Raspberries(whole), blueberries(whole) and strawberries (cut into quarters lengthways)
Marinate 1 hour, minimum in Grand Marnier (or other favourite liqueur)
Spoon a layer of whipped cream into base of the shell. Arrange berries in top. Put a puddle or smear of Creme anglaise on each plate add the meringue then drizzle the reserved marinade over the berries. Decorate with a few berries on the side of the meringue.
Pretty and easy 🙂