This delicious quick and easy recipe needs to be made!
I guarantee you will love it!!!
As an option use it like Sang Choi Bow and wrap it in a lettuce leaf to serve!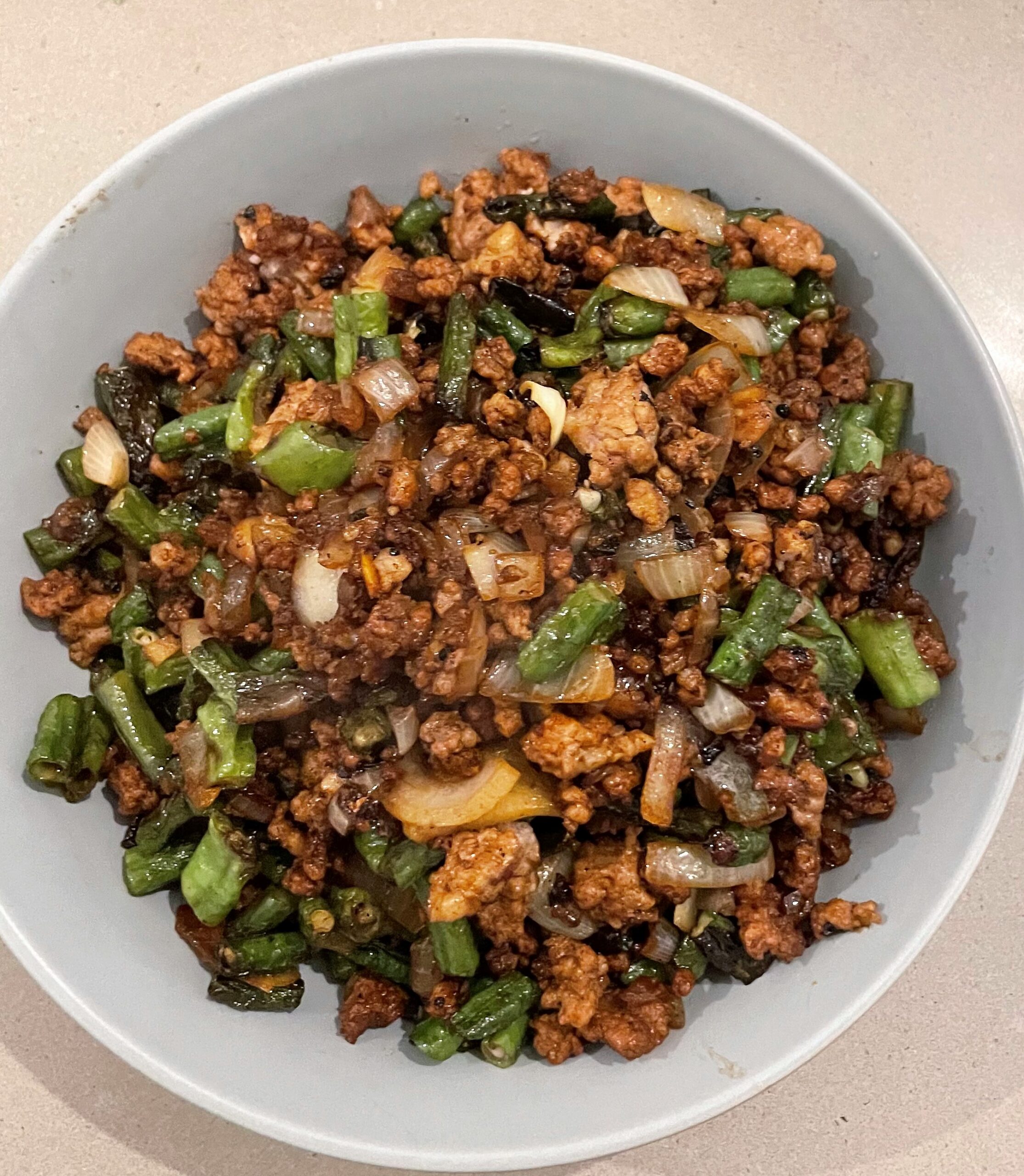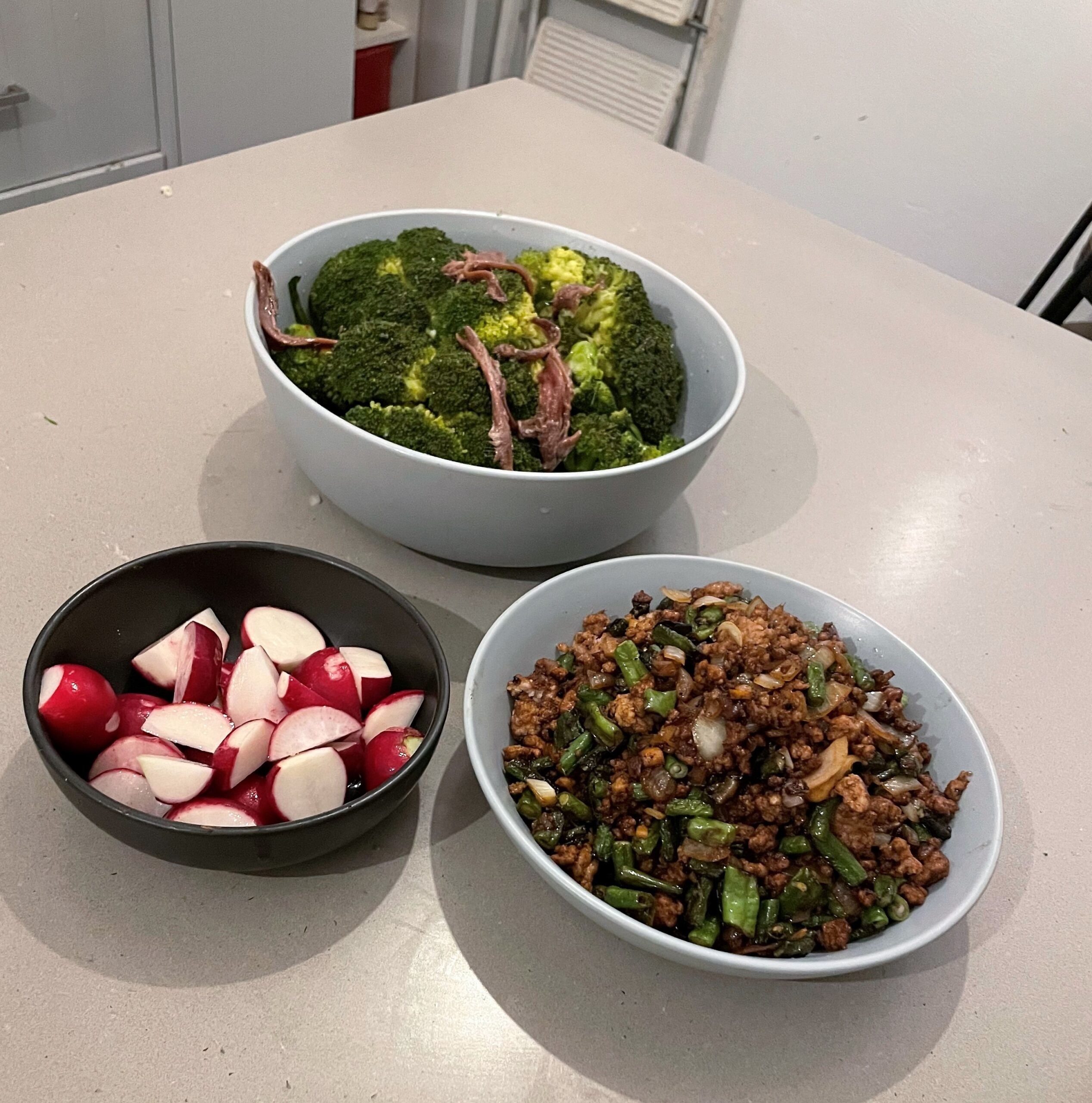 Recipe: https://www.recipetineats.com/stir-fried-green-beans-with-pork/ 
I did not use the chili sauce.
Double all ingredients for the sauce and double the pork mince.
Sprinkle red radish with salt and you have a tasty salad. That is all it needs for a robust flavor.
See picture for other food it goes with 🙂
Steamed broccoli with anchovies and lemon, olive oil.
Bon appetit~