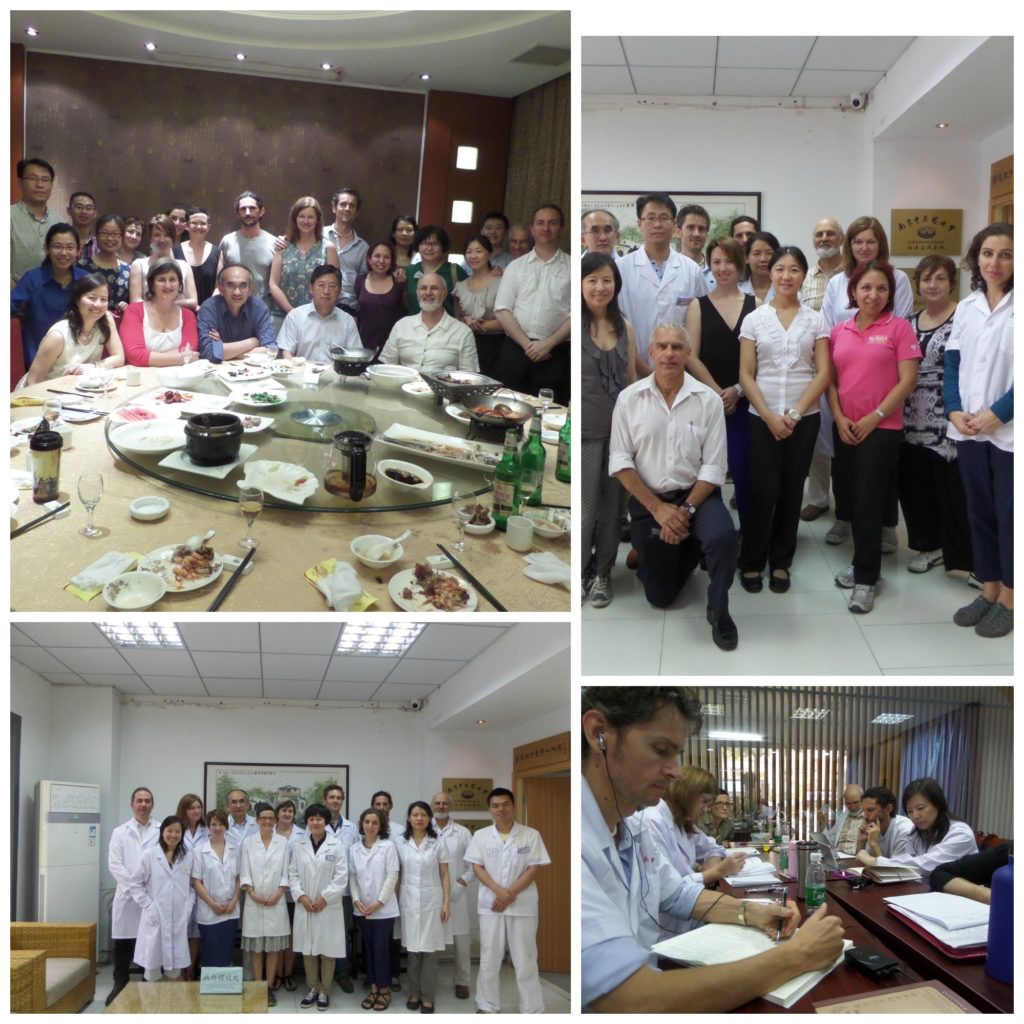 The two-week trip to Nanjing was of many firsts for me. It was the first trip to China, first trip to study under a renowned Professor in a very busy clinic and hospitals, first time to experience Chinese culture at first hand and enjoy the local delicacies. Nanjing felt a like a large city with a campus feel. Nanjing is known to be an education centre for students from all over China. It also had a great cultural feel when visiting Purple Mountain, various museums and even Confucius temple.
Professor Huang Huang practices at various locations in Nanjing. He is renowned for treating patients with herbal formulas taken from the Chinese classics. His clinics were always busy and he was generous to allow a group of Australian Chinese Medicine practitioners to sit in the consultations, have a translator and be able to answer our questions, regardless the level of understanding, experience we had with herbal formulas. It was during this time, we all had learnt different herbal prescriptions and how to apply these with patients with various conditions, such as skin, digestive, reproductive and paediatric to name a few.
Looking back on this trip, I have learnt tremendously from seeing many cases and developed new skills along the way. I am very grateful to Professor Huang Huang for extending his invitation to study with him. I am also very grateful for his time, kindness, generosity and hospitality and in the very near future I can return to Nanjing and build on my new found knowledge.