Supportive and Natural Pregnancy Acupuncture at our Bondi Junction & Sydney CBD Clinics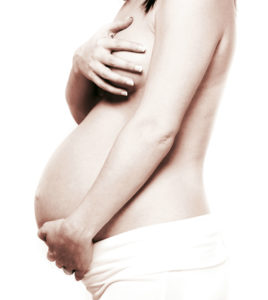 Eastern Therapies specialises in pregnancy acupuncture and traditional medicine, assisting women with a variety of symptoms. Our goal is to assist you in achieving a natural birth, with monthly acupuncture treatments helping to attain this goal.
Our practitioners also collaborate with local obstetricians to provide the best of care for you whilst you are pregnant. Please don't hesitate to enquire about our pregnancy acupuncture in Bondi or Sydney CBD to find out which connected obstetrician is closest to you.
How pregnancy acupuncture may be able to help
Pregnancy acupuncture can assist through various stages of your pregnancy. This includes:
Preparation for labour
When preparing for labour, our aim is to ripen and soften the cervix with acupuncture treatments. It is recommended that you commence treatments at 36-37 weeks of conception to prepare the pelvis and cervix for labour. Acupuncture points used can assist the baby to descend, while research shows that acupuncture can reduce your labor time
Miscarriage
It is important for women, especially those who have previously miscarried, to be very careful in the first trimester in order to protect their next baby. Acupuncture treatments are given prior to your next pregnancy in order to strengthen your body, while herbs and acupuncture can also be offered during the pregnancy
Morning Sickness
Treatments can  be used to alleviate symptoms of morning sickness, sometimes up to three times a week
Breech Babies and Posterior Babies
To assist with a breech baby, it is recommended that the mother undergo treatment at 34 or 35 weeks after conception. Combined with a home treatment program for 10 days, research has shown that this technique has a success rate of 80%.
Induction Treatments
If you are overdue, acupuncture may help with inducing birth. Anywhere from one to six treatments may be required.
VBAC – Vaginal Birth After Cesarean
Treatments in the last three weeks of your pregnancy can facilitate your wish to achieve a VBAC.
Pre-eclampsia
This is a very serious condition. In our practice we have assisted the patients that had this condition to stabilize their blood pressure as well as carry their pregnancy to term.
Pelvic Symphysitis
When you suffer from this condition, it can be debilitating. Acupuncture for pelvic symphysitis is very successful, studies show the pain can be reduced by 90% or more.
Treatment for you and baby
Acupuncture treatments can also be continued after giving birth. Acupuncture can help new mothers recover their energy to pre-pregnancy levels while helping to treat conditions such as mastitis, an uncomfortable inflammation of the breast, and insufficient lactation, which can be partly caused by tension in the shoulders and poor organ function.
We also specialise in a range of other women's health concerns, including infertility, IVF support, menopause and endometriosis. No matter your precise concerns, reach out to Eastern Therapies for assistance and support in a natural, safe manner. We take a holistic approach to your wellbeing, focusing on hormones, pressure points, herbal medicine and more. For a personalised treatment plan, contact us for your first consultation.
Below is a list of health issues we can assist you with, and symptoms we can treat, both during pregnancy and post-partum.
During pregnancy
acid reflux
back pain
carpal tunnel syndrome
constipation
fluid retention in the extremities
fatigue
hip pain
high blood pressure
insomnia
inductions
morning sickness
miscarriage
sciatica
Post-Partum issues
back pain
caesarean scar pain
fatigue
fluid retention
insufficient lactation
mastitis
night sweats
postpartum bleeding
stiff shoulders
weight loss
Postpartum Acupuncture Treatments
It is recommended that treatments continue after the birth, because postpartum health is very important for you and your baby. Acupuncture can help new mothers recover their energy to pre-pregnancy levels while helping to treat conditions such as:
Mastitis
This condition is very painful, and will cause a lot of discomfort. Even though you may be on antibiotics for this problem, we can speed up the process of recovery with just a couple of acupuncture treatments. Acupuncture can relieve the pain and inflammation and deflate your engorged breast from the very first treatment.
Insufficient lactation
I have assisted women to double their milk supply from acupuncture and herbs. Usually we free all the tension in your shoulders to assist with the milk let down as well as work internally on your organs to assist milk production.
Disclaimer: Kindly note that results for clients may vary. The work I do is never in isolation; it is always a team effort which includes that clients work on their lifestyle choices, along with my treatment.