As we come to the end of 2016 we reflect back on a year that saw a few changes here at Eastern Therapies.  Two of our Associate Practitioners Rochelle and Lucien were fare welled.
We appreciate that both made a memorable contribution to the clinic in their time here, and anticipate they will continue to do so, in their future careers.
We have welcomed Sophie earlier in the year who is continuing to make positive contributions to the practice, and more recently newcomer Sally who has already become well liked and recognized among our regular patients.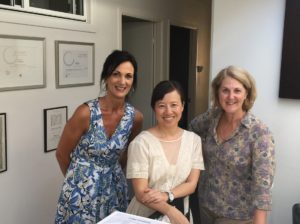 Jamie has been welcomed back  this month,  following a couple of month's absence overseas. Jamie spent time studying  acupuncture in China and had an amazing  learning experience.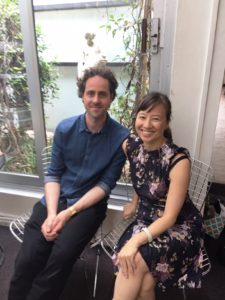 Peter, Cathy and Rebecca have remained our regular Associate Practitioners working alongside Houng and achieving wonderful results in patient outcomes.
 The Clinic proudly offers a conducive environment for learning as it produces outstanding results, from IVF, Fertility, Pregnancy Care, Breech, Induction, Skin Disorders, Back and Muscular Pain, Sports Injuries,  Arthritis, IBS, Stress, Anxiety, Quit with Laser- Smoking, Laser Facial Rejuvenation …yes it works!….just to name a few.
Houng offers a wide range of treatments for expectant mothers ranging from natural treatment for colds, coughing, back pain and other symptoms associated with pregnancy.  Houng's expertise and knowledge on Chinese herbal medicine is remarkable.
We also offer placements to a select group of students to observe and learn of the traditional and varied methods of Acupuncture and Chinese Herbal Medicine directly from Houng.
Houng is very generous with her time and knowledge and is enthusiastic in sharing her years of learning with students who are committed to expanding their knowledge.
One of this year's students has been well regarded practicing Chiropractor Emma Macri. It's most inspiring to witness students so motivated and committed to learning in order to offer the best holistic patient care.
It has also been rewarding to hear of the wonderful experience all our monthly winners have had in the capable hands of Ross Doherty.
Ross practices in remedial and Shiatsu massaging and with his expertise in acupressure achieves great results with  patients reporting back on a boost in energy and well being.  The feedback on the free massage (Like Us on Facebook Monthly Competition) giveaways has been most encouraging.
We anticipate the year ahead will continue to see positive changes in the Clinic, and we will endeavor to keep you all posted!
We would like to thank all our wonderful patients for their commitment to their well being and we look forward to assisting you throughout 2017 in helping you achieve the best results for your better health.
Happy New Year to you all !
…. from Houng and the Team at Eastern Therapies.