Low PAPP-A Score, Placenta and Birth Weight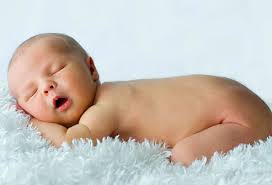 A 40 year old patient was early into her second pregnancy, when she received results of routine tests which indicated a low PAPP-A score.
A low PAPP-A (pregnancy-associated plasma protein-A) is defined as a maternal serum PAPP-A value less than 0.4 MoM, and is descriptive of poor early placentation resulting in complications including low birth weight, miscarriage, preeclampsia, gestational hypertension, preterm birth and stillbirth and certain foetal chromosomal abnormalities.
The patient decided to come in fortnightly for acupuncture treatment up to the delivery date, when she gave birth to a healthy baby that weighed 4 kg and had a big sized placenta. The obstetric doctors and nurses were amazed at the size of the placenta – they took photos!! She had a very healthy placenta!
This patient had a pregnant friend who had a low PAPP-A score and decided not to have acupuncture treatment. Unfortunately, the birthweight of her baby was 1.2 kg and it needed to be cared for in a Humidity crib.
Some information in this article was sourced from
http://www.kemh.health.wa.gov.au/development/manuals/O&G_guidelines/sectionb/1/b1.12.pdf
Placental Complications
A 33 year old patient came to the clinic to have acupuncture as part of preparation for labour at weeks 36-37. She received one acupuncture treatment before placental complications resulted in a ceasarean delivery at week 38. The baby was born underweight at 2.2kg (cut off for normal birth weight is 2.5kg) and has since suffered digestive and respiratory complications such as frequent bouts of vomiting, loss of appetite, yellow mucous and coughing and recently required antibiotics for a respiratory infection.
Complications of Endometriosis during Pregnancy

A patient with a history of severe endometriosis, successfully achieved pregnancy with a combination of IVF and regular acupuncture treatments. She continued to receive fortnightly acupuncture treatment throughout the pregnancy. At 33 weeks, the placenta ruptured and she went into early labour, and the doctors believed this was caused by complications of endometriosis. This has been shown in some preliminary studies where endometriosis can predispose some pregnant women and their babies to certain poor pregnancy outcomes and that the condition is a major risk factor for premature birth.
The good news is that the baby was born prematurely by caesarean at 33 weeks, but weighed in at 2.5kg – in the normal range at the lower end!! The baby was quickly out of intensive care and is expected to be coming home only weeks after birth! The mother is doing well and not suffering any pain.
In this case the outcomes of premature delivery for both mother and baby were excellent and demonstrate the support and nourishment available from long-term preparation and care during pregnancy with acupuncture.
Some information in this article was sourced from
http://www.pregnancycorner.com/being-pregnant/complications/endometriosis-during-pregnancy.html
Continuing Treatment throughout Pregnancy
The benefits of acupuncture in turning breech babies and reducing pain in labour are well known and widely accepted. But what are some benefits of regular acupuncture treatments in the second and third trimester of pregnancy and after the birth? While we know that acupuncture can provide relief from symptoms of morning sickness early on in pregnancy, it also can be used to treat a range of pregnancy related conditions including pelvic girdle pain, high/low blood pressure, anxiety, depression, tiredness, constipation, tender breasts, migraine and other headache and backache.
In situations where there is a possible increased risk of poor pregnancy outcomes, such as with low PAPP-A score or history of endometriosis, acupuncture works to regulate the blood flow and maintain the integrity of the placenta, balance hormone levels, which all promote the growth of a healthy placenta and ultimately a strong and healthy baby.