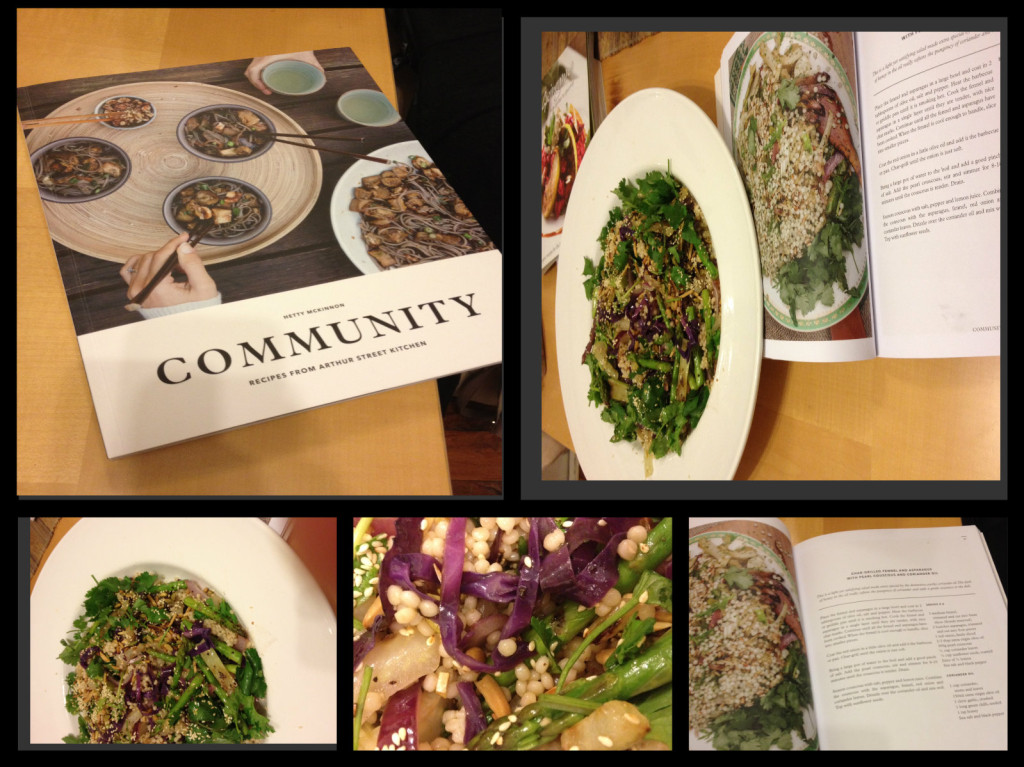 CHAR GRILLED FENNEL AND ASPARAGUS WITH PEARL COUSCOUS AND CORIANDER OIL
This is a light yet satisfying salad made extra special by the distinctive, earthy coriander oil, salt and pepper. Heat the barbecue or grille pan until it is smoking hot. Cook the fennel and asparagus in a single layer until they are tender, with nice char marks. Continue until all the fennel and asparagus have been cooked. When the fennel is cool enough to handle, slice into smaller pieces.
Coat the red onion in a little olive oil and add it to the barbecue or pan. Char-grill until the onion is just soft.
Bring a large pot of water to the boil and add a good pinch of salt. Add the pearl couscous, stir and simmer for 8-10 minutes until the couscous is tender. Drain.
Season couscous with salt, pepper and lemon juice. Combine the couscous with the asparagus, fennel red onion and coriander leaves. Drizzle over the coriander oil and mix well. Top with sunflower seeds.
SERVES 4 – 6
3 medium fennel,
Trimmed and cut into 5mm slices (fronds reserved)
2 bunches asparagus, trimmed and cut into 5mm pieces
1 red onion, finely sliced
2-3 tbsp extra virgin olive oil
300g pearl couscous
½ cup coriander leaves
½ cup sunflower seeds, toasted
Juice of ½ lemon
Sea salt and black pepper
CORIANDER OIL
1 cup coriander, stems and leaves
150ml extra virgin olive oil
1 clove garlic, crushed
1 long green chilli, seeded
1 tsp honey
Sea salt and black pepper