GIFT CERTIFICATES
Treat your loved ones to a healthy way of being! Help them feel refreshed, happy and relaxed.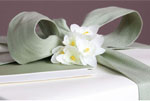 $90 Gift Certificate
Good for a one hour Pregnancy Massage, Remedial Massage, Relaxation Massage or Shiatsu.

Specify a different amount
You can buy gift vouchers from $5 to $1,000 which can be redeemed for any of our treatment packages indicated below.
Prepaid Treatment Packages
The following treatments are available for purchase online
Package Description
Price
Pregnancy Massage, 1 hour
$90
Remedial Massage, 1 hour
$90
Relaxation Massage, 1 hour
$90
Shiatsu, 1 hour
$90
Acupuncture Treatment Initial Consult
$130
Acupuncture Follow-up
$95
Acupressure Workshops, 2 hours
Includes you and your support person
$195
Acupuncture Package
(10 Treatments)
$855
Our prices:
Initial Consultation
Length: 1 hour
Full patient evaluation
Acupuncture Treatment
     Cost $140
Followup Consult
Length: 45 mins
     Cost : $95
Package of 10 acupuncture treatments
You Pay: $855
You Save: 10% off the normal price–$85.50 per treatment instead of $95.
Conceive Well with Acupuncture and purchase our pack of ten treatments for a 10% discount off the normal rate.  One treatment per week is recommended up to 12 weeks to prevent miscarriage. After the first trimester, we suggest you visit once per month for a check up and to assist your body to feel balanced in the different stages of pregnancy. At 36 weeks we will start to prepare your body for labour with treatments once per week.
All packages are non refundable but transferable to your partner, friends or family.
There is no time limit or use by date for these packages.
All packages must be paid for upfront.
* package does not include herbs (approx $30 per week)
* does not include the initial consultation fee
* health fund rebates are applicable on top of your savings!