Acupuncture, Shiatsu Massage, Chinese Herbal Medicine
Acupuncture is known for  preventive health care.  We combine treatments with diet and lifestyle tips. Disease prevention is the key to health and wellbeing! We recommend a tune-up treatment once a month.
These modalities  provide quick and effective results for a variety of disorders, such as:
Anxiety and depression
Chronic fatigue-Acute and chronic stages
Colds and flu
Digestive problems – bloating, gas, constipation,, diarrhea, irritable bowel
Epstein bar virus
Glandular fever
Gall bladder and liver problems
Insomnia
Migraines
Neck and Back Pain
Sinus/Hay fever/Allergies
Strengthen immune function
TMJ problems
Thyroid -hyper and hypo
The Treatment of Cancer with Traditional Chinese Medicine (TCM)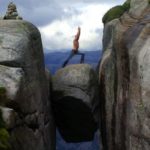 The main aim of treatment is:
Support your immune system at a time when you most need it.
Chemotherapy and radiotherapy can have strong side effects, acupuncture treatments help ameliorate and control these adverse side effects
Increase the effectiveness of surgery, radiation, chemotherapy and hormal therapy
Improve your energy levels
Strengthen digestion and absorption of nutrients to improve metabolism
Herbal medicines also support and strengthen your immune function after chemotherapy.