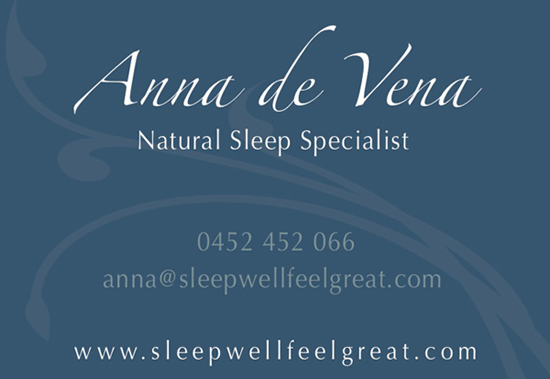 If you're exhausted, frustrated and in need of good quality sleep, Anna de Vena can help.
Anna is a Natural Sleep Specialist who is offering sessions for the month of August at Bondi Acupuncture.
Anna's unique approach to sleep improvement comes from her own triumph over insomnia combined with 10 years of experience working with clients in Australia, New Zealand and Switzerland.
She uses a range of natural therapies selected to meet individual needs and in most cases only a few sessions are required to establish a steady sleep pattern.
To get your energy and joy for life back – make an appointment today… because you're worth it.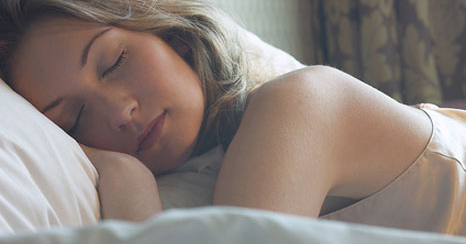 This is what some of Anna's former clients say…
"Thank you for your support in helping me sleep well during a difficult period in my life. Your sessions were very individually focused and you really listened to my needs and my way of life rather than giving me general advice. I still use many of your suggestions and I was very surprised at how my sleep patterns changed so quickly when other people just prescribed drugs. Thanks again."
Alex Carle – High school teacher
"You have helped me realize that having small children doesn't have to mean having sleeping problems. I even have the tools to go back to sleep easily when I am woken, hooray! It's such an amazing change, I cannot thank you enough."
Sarah Allen – Mother of 3
"I've been meaning to email and tell you how good you are at your work.

 Enough months have passed, including two really stressful ones, to know that the quality of my sleep has significantly improved. I am always able to get back to sleep when I wake in the night, and often able to get past the 7 hour stretch, which I never could before. It is marvelous that you are out there doing what you do, with such obvious skill – and this comes from a skeptic about alternative healing."
Harry Lacoste – Publisher
Anna de Vena
Phone: 0452 452 066
Email: anna@sleepwellfeelgreat.com