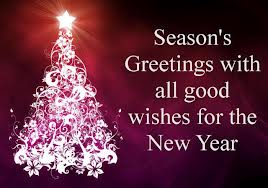 Seasons Greetings from Eastern Therapies!
  We've had a fruitful year helping our patients fall  pregnant,  go into labour,  meeting and treating so many young babies with such fantastic and quick results.   This has been the year for treating thyroid issues and most patients have been able to decrease their medication with support from acupuncture treatments.   Acupuncture for immune problems such as colds and flu and stubborn coughs have achieved very quick and effective results.   I would like to extend a warm welcome to Hannah Hempenstall who will be treating our patients with reflexology from Jan 7th 2014.   Maya Sweeney will be offering homeopathy on Saturdays for children, pregnancy and many ailments. Please check her free offer on the blog.   We look forward to treating you and your family next year.   Thank you for your continued support and referrals throughout the year.   Wishing you a healthy 2014.
Warmest wishes, Houng and Audrey
Our practice is open during the Christmas and New Year break. We are only shut the public holidays.