Cathy Gallibu
BA HealthScience(TCM)
Connecting your body to better health. It is more than just acupuncture, it's a lifestyle.
Cathy has always been interested in natural therapies from a young age. Being a mum of two kids, she wants them to have the best of health. This innate nurturing passion, she wants to pass on to you. Chinese medicine encompasses an overall look at wellbeing, incorporating our environment, the food we eat and the way we think and feel has an effect on our bodies. This starts from the minute we are conceived until the day we die. The interaction of yin, yang, qi and blood supports our life and Cathy wants to be able to support your health journey, it is not looking after you when you are sick, but moreover, about looking after you when you are well, as a preventative measure.
Cathy's interest lies in optimising health & wellness specifically in mental health and post-cancer care. With 10 years experience in bodywork and naturalhealth, Cathy applies Acupuncture and Chinese Herbal Medicine to allow your body to heal and be able to respond calmly with today's stressors to help you juggle every day's activities.
Cathy has dealt with babies and children; helping women conceive and with their journey to labour. Now, her focus is on empowering people to feel their emotion and connect their mind with their body and the environment. Proactive in helping her clients grow in strength and move forward with a positive attitude, address the underlying factor to shift things and gain motion. Be ready to perform your best when you are in good health.
Qualifications
 BA HealthScience(TCM)
 Professional Member ATMS & AHPRA
Book an Appointment
Book your appointment with Cathy online now!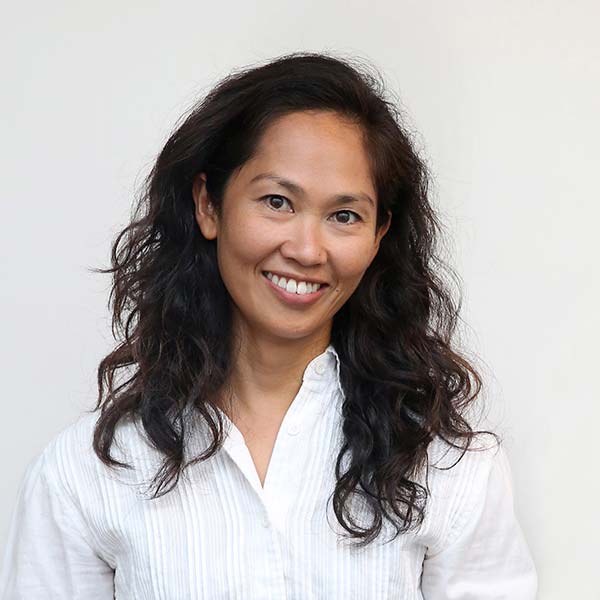 Cathy Gallibu
BA Health Science(TCM)