Success Stories: General Health
Insomnia and Anxiety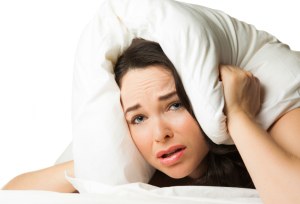 Good sleep is necessary for optimal health. Insomnia takes an invisible toll on our body's systems, over time affecting among other things our hormone levels, mood and cognitive function. Left unattended it depletes the immune system, making us more susceptible to infections. According to WebMD, insomnia is a sleep disorder characterised by difficulty falling and/or staying asleep. People with insomnia have one or more of the following symptoms:
Difficulty falling asleep
Waking up often during the night and having trouble going back to sleep
Waking up too early in the morning
Feeling tired upon waking
Our patient came to us with a long history of insomnia and anxiety, and very limited results using sleeping pills and melatonin therapy. She could sleep only three hours before waking, and then found it almost impossible to return to sleep. The long-term impact of these health problems on the immune system had led to chronic recurrent cold sores, mouth ulcers and digestive complaints.
Our patient attended weekly acupuncture sessions supplemented with specific herbal formulas to address the anxiety and insomnia, concurrently. After four weeks of treatment, we saw a dramatic improvement in the sleep cycle and the patient halved the sleeping pill dose. She was sleeping from 9pm for seven straight hours, five days of the week, with occasional nights waking at around 2am. The other notable improvement for the patient was being able to return to sleep within an hour of waking in the early hours of the morning.
The patient also recognised the causes of her stress and anxiety and took measures to deal with these factors with good results. After two months of regular weekly acupuncture and herbal medicine treatments she achieved her goal of a more regular sleeping pattern and was able to stop taking sedatives and melatonin. She also felt much more in control of her stress levels and anxiety.
Ulcerative Colitis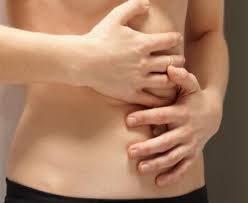 Our patient has a history of ulcerative colitis and IBS symptoms, often experiencing fluctuating bowel motions, commonly alternating diarrhea and constipation with bloating and pain in the lower abdomen. She came in for treatment of the discomfort and dysfunction of her digestive system and to address chronic hip and foot pain. After only two treatments her bowels movements were more regular, with less frequent episodes of diarrhea and constipation, less abdominal discomfort and bloating and a significant improvement in the foot pain.
Disclaimer: Kindly note that results for clients may vary. The work I do is never in isolation; it is always a team effort which includes that clients work on their lifestyle choices, along with my treatment.