Success Stories: Children
Sleeping Problems During Infancy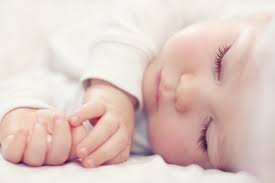 Concerned parents brought in their 10 month old son to see us as he was waking every 45 minutes during routine sleep in the morning and evening and had a blocked nose, mucous and early signs of a cold. If they didn't hold and rock him to sleep, he just didn't settle.
We completed a series of gentle peadiatric acupuncture treatments, known as Shonishin. These treatments included non-insertion needling techniques over the chest, abdomen and back using specialised implements applied by gently rubbing and scratching the surface of the skin. We also inserted very small press tacks, which were left on after treatment. After only five Shonishin treatments supplemented with granulated herbal medicine our little boy's sleep routine returned to normal and all the signs of the respiratory tract infection were resolved.
Disclaimer: Kindly note that results for clients may vary. The work I do is never in isolation; it is always a team effort which includes that clients work on their lifestyle choices, along with my treatment.